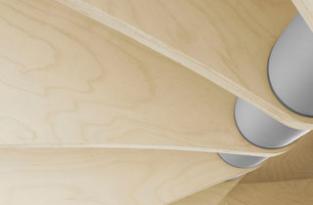 Projektowanie wnętrza własnego domu czy mieszkania to naprawdę świetna zabawa. Decydowanie o najmniejszych detalach jest niesamowite, zwłaszcza w momencie, gdy ujrzymy efekt naszych starań jako coś, z czego możemy naprawdę skorzystać, jak na przykład w przypadku schodów wewnętrznych! Sam wybór materiałów jest niesamowicie ciekawy, gdyż każdy z nich ma swoje wady i zalety. Dziś przedstawimy wam ich cechy i wskażemy, które będą najlepsze w waszym projekcie!
Klasyczne drewno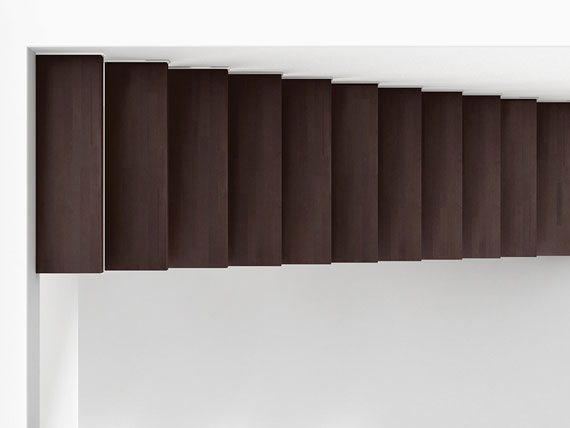 Zaczniemy od najbardziej klasycznego wyjścia, czyli drewna. Kto z Was nigdy nie widział pięknych drewnianych schodów? No właśnie! Tak naprawdę to trzeba się bardzo natrudzić, aby znaleźć wnętrze, które nie będzie komplementowane przez ten surowiec. Niezależnie od wykorzystanego rodzaju drewna, możemy być pewni, że ociepli trochę ono nasze wnętrze i sprawi, że będzie bardziej przytulne i przyjazniejsze wizualnie. Jednak mało kto zdaje się pamiętać o tym, że drewno to surowiec naturalny, wymagający odpowiedniej konserwacji – bez lakierów i innych tego typu specyfików się nie obejdzie!
Stalowa kreatywność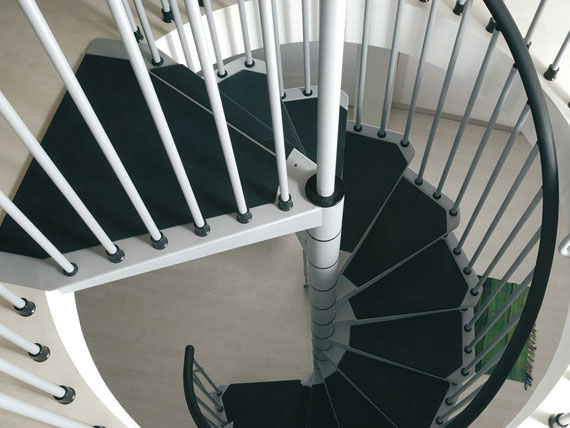 Źródło: pl.fontanotshop.com/balustrady-porecze.html
Czas na materiał o znacznie większej odporności na ścieranie, czyli stali, utrzymującej dane pomieszczenie w klimacie industrialnym. Stal jest bardzo plastyczna, przez co przy jej użyciu możemy uzyskać bardzo finezyjne kształty, niemożliwe do powtórzenia przy pomocy drewna. Właśnie dlatego tak chętnie używa się jej nie tylko przy produkcji samych stopni, ale także balustrad, które bywają naprawdę wymyślne! Niestety, ma ona zarówno swoich zwolenników, jak i przeciwników, którzy jako wadę numer jeden wskazują to, że ten materiał jest mało przyjazny w dotyku i nawet najmniejsze stuknięcie w całą konstrukcję będzie słyszane w całym domu.
Czystość szkła
Schody wykonane ze szkła to stosunkowo nowe rozwiązanie jednak coraz częściej pojawia się ono we wnętrzach stawiających przede wszystkim na prostotę i minimalizm. Oczywiście nie oznacza to, że w całości są one wykonane z tego materiału! Aby zapewnić bezpieczeństwo, całą konstrukcję wykonuje się przy pomocy stali, przez co możemy mieć pewność, że każdy stopień wytrzyma nasz ciężar. Wśród zalet szkła wymienilibyśmy to, że niemalże niepostrzeżenie wpisują się one w wystrój naszego wnętrza. Niestety, jak można się domyślić, szkło jest bardzo proste do pobrudzenia, przez co nie ominie nas częste mycie wszystkich elementów.
Podsumowanie
Wybór odpowiedniego materiału przy projektowaniu schodów to naprawdę kluczowa kwestia. Jak sami widzicie, każde rozwiązanie ma swoje wady i zalety. Pamiętajcie jednak o tym, że każda decyzja będzie miała swoje konsekwencje, więc przede wszystkim, wybierzcie to, co podoba się wam! Tylko tak poczujecie się naprawdę jak w domu, a jak się domyślacie, to cel numer jeden!
Wasze opinie
Dodaj komentarz:
Jak wstawić obrazek lub link do komentarza?
Drogi Czytelniku W-A.pl - w komentarzach w W-A.pl możesz wstawić zarówno linki jak i obrazki z zewnętrznych serwerów.
Aby wstawić aktywny link wpisz przed nim znaki [www], a po nim [/www] np. [www]www.w-a.pl[/www]
Aby wstawić obrazek wpisz przed jego adresem znaki [img], a po nim [/img] np. [img]www.w-a.pl/obrazek.jpg[/img]
UWAGA: Szerokość "cytowanych" obrazków może wynosić maksymalnie 570 pikseli. Wszystkie większe formaty nie będą wyświetlane.
W razie pytań i problemów piszcie do nas portal(at)w-a.pl
Redakcja W-A.pl nie odpowiada za treść opinii wyrażanych przez internautów piszących na stronach W-A.pl