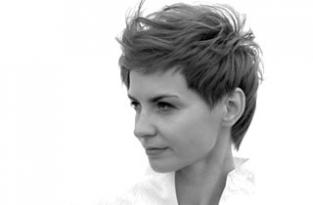 Marta Mulawa-Kilarska została jedną z lauratek tegorocznej edycji międzynarodowego konkursu ArtZept 2010, organizowanego przez Zepter International. Jej projekt zajął 3. miejsce pokonując prace artystów i projektantów z całego świata. Dzisiaj Marta odpowiada na pytania od Portalu W-A.pl - jak w Polsce tworzyć dobry design? Kiedy zmienić profesję na inną? Ile kosztować powinien dobry product design? Czy wylądować w markecie czy sklepie z wyrafinowanymi eksponatami?
W-A.pl: Na wstępie - gratulacje sukcesu! Miejsce na podium tak prestiżowego konkursu to nie lada wyczyn. Skąd pomysł na wzięcie udziału w konkursie?
Marta Mulawa-Kilarska: To była spontaniczna decyzja, czasem w wolnej chwili przeglądam ogłoszenia o konkursach i w tym wypadku coś zaiskrzyło od samego początku.
Nie bez znaczenia był również prestiż i warunki konkursu Zeptera. Przystępując do konkursu zwracam również uwagę na przejrzystość regulaminu i to kto będzie oceniać moją pracę.
Firma ZEPTER cały konkurs i zajęcie czołowego miejsca jako marzenie każdego młodego projektanta, czy tak faktycznie jest?
Jedna z czołowych nagród w międzynarodowym prestiżowym konkursie (świadczy o tym choćby fakt, że jest to już 6 edycja) to spełnienie marzeń każdego projektanta i duży zastrzyk energii do dalszej pracy - i to chyba jest najlepsze w tym wszystkim.
Skąd pomysł na taką formułę patery? Na fotografiach wydaje się bardzo dynamiczny i "niebezpieczny", formy geomorficzne walczą z geometryczną podstawą.
W większości moich pomysłów podstawowym zagadnieniem jest lekkość formy i czytelność zawartej w niej idei. Tutaj - natura w połączeniu ze stroną techniczną.
To wielkie wyzwanie tworzyć nowe wartości łącząc ze sobą nowe technologie, ubierać je w formę i sprawiać, że mogą służyć innym ludziom w życiu codziennym, poprawiając jego jakość i komfort - taka praca daje wiele satysfakcji.
Projektując korzystam z technologi opracowywanych przez cały sztab inżynierów, fizyków, chemików... mam ogromny szacunek do pracy tych ludzi.
Jak Pani sądzi, który element zadecydował o Pani sukcesie? Forma elementu (jego rzeźbiarski charakter) czy może sam materiał?
Prostota pomysłu i atrakcyjność wizualna. Sam materiał dodał dużej lekkości dzięki czemu, to owoce mogą "grać pierwsze skrzypce". Funkcja przedmiotu nie jest przytłoczona jego bardzo dekoracyjną formą W pewnym stopniu również nawiązanie motywem roślinnym do tradycyjnej formy patery ale w nowoczesny sposób, wg zasady "MAKE SOMETHING FAMILIAR NEW... AND SOMETHING NEW FAMILIAR".
Dzięki tym zabiegom patera jest bardzo fotogeniczna :-)
Czy uważa Pani, że mógłby on pojawić się w masowej sprzedaży?
Trwają rozmowy z firmą Zepter na ten temat.
Bardziej w hipermarkecie czy też wyrafinowanym sklepie z designem pomiędzy lustrem Starcka, a meblem Roberta Palomby?
Odpowiedź jest oczywista; w sklepie z designem, jeśli tam odniesie sukces w sprzedaży z pewnością pojawią się kopie i podróbki w hipermarketach :-D
Odwiedziłem kiedyś sklep z drogimi i pięknymi elementami wystroju wnętrz. Wisiało tam jedno (wspomniane) lustro Philippe Starck'a w cenie bagatela 10 tys. Euro z napisem "Sprzedane". Dobry design kosztuje.
Ile powinny kosztować projekty uczestników konkurs ART ZEPT tysiące euro, kilkaset, a może kilkanaście i trafić do każdego domu?
Osobiście uważam ze każdy kto ma potrzebę otaczać się pięknymi przedmiotami powinien mieć taką możliwość.
Dzięki masowej produkcji stało się to możliwe, powstają pięknie i mądrze zaprojektowane produkty.
Jednak jakość związana jest z ceną, aby służyły nam długo - były trwałe (a nie lądowały na śmietniku - co jest nieekologiczne) muszą kosztować, no może nie koniecznie tyle co lustro Starck'a :-) - to jest inna kategoria.
A projekt Pani autorstwa?
Jeśli ktoś dostaje coś zbyt łatwo to zwykle tego nie docenia. Dobry produkt powinien kosztować...
Kilkaset euro to byłby dla mnie miły komplement. Myślę że sami określamy na jakiej "półce" chcemy zaistnieć, jeśli nam się to nie udaje to sygnał że trzeba zmienić zawód.
Tworzy Pani nie tylko design, ale też wnętrza, meble i wiele innych realizacji. Dlaczego tak dużo?
Projektowanie wnętrz dało mi możliwość zrozumienia jak przedmiot "żyje" w określonym wnętrzu.
Dobry projekt to taki który wyraża emocje, ale również potrafi dopasować się do wielu odsłon wnętrza, nie zawsze musi krzyczeć swoją "nazbyt" oryginalną formą.
Projektując przedmiot wyobrażam sobie jak będzie wyglądał w rożnych wnętrzach o rożnych klimatach.
Powinien być plastyczny, ponadczasowy...
W Polsce jeszcze trudno zaistnieć jako designer. Producenci, firmy kupują całe linie technologiczne z krajów bardziej rozwiniętych łącznie ze wzorami do masowej produkcji. Z przyjemnością jednak widzę, że to się zmienia i nasi projektanci nawiązują też współprace z firmami z całej Unii ;)
Udział i nagroda w konkursie Zeptera jest dla mnie mocnym impulsem, że przyszedł odpowiedni moment bym mogła zająć się wyłącznie designem przedmiotu.
Oczywiście pytanie dlaczego to mała prowokacja. Zawody projektantów są wolnymi profesjami najczęściej bardzo multidyscyplinarnymi. Co jednak jest najbardziej ulubionym elementem pracy twórczej? Czy "to co tygrysy lubią najbardziej" (cytat ze strony www projektanci.krakow.pl) - wzornictwo czy może architektura, a może właśnie ucieczka w grafikę?
Zdecydowanie "to co tygrysy lubią najbardziej" to wzornictwo :-)
Pierwsza faza projektu, świeże emocje kojarzenie doświadczeń i rozwijanie koncepcji... potem to już ciężka praca walka z materią, ale też nie pozbawiona małych przyjemności, przebłysków gdy na przykład wybrana technologia sprawia że, projekt zaczyna żyć własnym życiem.
Działacie w zespole dwuosobowym? Czy są pomysły na wielkie biuro - fabrykę designu prosto z Polski?
Nie mamy takich ambicji... chcielibyśmy być rozpoznawalni przez swoje rozumienie designu. Wolelibyśmy zamienić ilość w jakość
Chcielibyśmy tworzyć rzeczy, które mogą być odbierane niejednoznacznie, pobudzać wyobraźnię i inspirować innych projektantów.
Co do zespołu jaki tworzymy to ja mam wolny umysł przy wymyślaniu koncepcji bo nie ogranicza mnie technologia... to raczej zadanie Łukasza, jeśli spodoba mu się mój projekt na etapie opowiadania, szkiców dopasowuje technologie i rozwiązuje kwestie techniczne. Podobno jedne z najlepszych projektów tworzą poeci - nie ulegają żadnym ograniczeniom. W naszym dwuosobowym zespole mam poczucie takiego komfortu.
Życzymy zatem powodzenia w pracy twórczej w roku 2011 i kolejnych, wielu sukcesów na wszystkich frontach projektowania!
Dziękujemy i zapraszamy na podsumowanie tego roku, sami jesteśmy ciekawi jak się potoczy, bo mamy konkretne plany ;)
Chcemy nawiązać współpracę z kilkoma firmami dysponującymi różnymi technologiami produkcji i wprowadzić na rynek kolekcję. Do jednej linii wzorów skojarzyć różnych producentów. Jest duże zapotrzebowanie na takie produkty choćby w przestrzeni łazienki (mojej ulubionej przestrzeni do projektowana) :-)
opracowanie arch. Kazimierz Kwasek, fotografie i ilustracje Marta Mulawa-Kilarska.
Poniższe 16 ilustracji możesz powiększyć po kliknięciu na każdą z osobna: