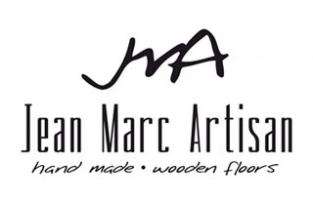 Konkurs na stworzenie nowej koncepcji pijalni czekolady E.Wedel adresowany jest do architektów, projektantów wnętrz oraz studentów kierunków związanych z architekturą. Producent ręcznie postarzanych podłóg drewnianych Jean Marc Artisan jest jednym z partnerów wydarzenia.
Zgłoszenie w konkursie PUBLIC foor ME "Zaprojektuj wnętrze Pijalni Czekolady E.Wedel" powinno zawierać minimum 7 plików graficznych koncepcji wnętrza Pijalni Czekolady E.Wedel: rzut, przekrój pionowy wnętrza oraz 5 wizualizacji. Przy projektowaniu uczestnicy powinni użyć przynajmniej jednego z produktów oferowanych przez partnerów konkursu.
Jednym z nich jest Jean Mark Artisan. To nowa marka na polskim rynku, oferująca wysokogatunkowe podłogi drewniane, których wyjątkowość polega na ręcznie wykonywanych zabiegach postarzających. Deski pokryte są naturalnymi olejami i mają celowo, ręcznie wykonane drobne uszkodzenia mechaniczne - rysy, wgniecenia oraz otwory przypominające ślady kornika!
Mimo "wiekowego" wyglądu podłogi Jean Marc Artisan to produkt bardzo nowoczesny i zaawansowany technologicznie. Są to deski warstwowe, w których każda(!) warstwa to szlachetne drewno dębu. Warstwy te zostały idealnie zespojone w konstrukcji krzyżowej, która gwarantuje niespotykaną wytrzymałość i trwałość. Trudnopalność oraz wyjątkowo gruba warstwa wierzchnia podłogi pozwala na jej stosowanie nawet w miejscach mocno eksploatowanych, takich jak restauracje, kluby, hotele czy galerie handlowe.
Prace konkursowe należy zgłaszać do 31 grudnia 2013 r. Szczegóły, lista produktów partnerów oraz zgłaszanie prac poprzez serwis organizatora konkursu Foorni.pl