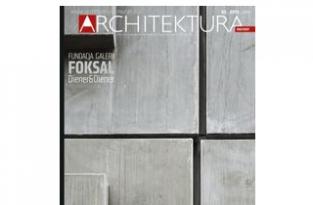 Ruchy społeczne mają do odegrania kluczową rolę w demokratyzacji demokracji na naszym kontynencie – twierdzą organizatorzy planowanej na 11 maja br. konferencji Ruchy Społeczne w Europie Środkowej i Wschodniej. Z tej okazji w bieżącym numerze "Architektury-murator" publikujemy unikalny materiał – pół roku po wyborach samorządowych Tomasz Żylski podsumowuje działalność aktywistów, którzy w lipcu ubiegłego roku zawiązali Porozumienie Ruchów Miejskich. Jaki mają wpływ na kształtowanie swoich miast, czy i jakie postulaty z kampanii wyborczej realizują? Zdjęcie wstępne Ewa P. Porębska redaktor naczelny
W numerze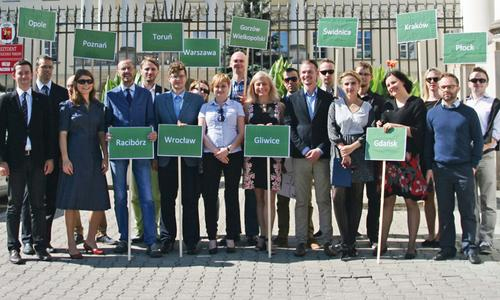 Samorządy buntowników
W lipcu ubiegłego roku organizacje aktywistów reprezentujące 11 polskich miast zawiązały porozumienie ruchów miejskich, zapowiadając start w jesiennych wyborach do władz lokalnych. Część komentatorów zwracała uwagę, że to konsekwentna kontynuacja działań prowadzonych dotąd oddolnie, część przestrzegała, że niedoświadczeni społecznicy nie będą w stanie podejmować świadomych decyzji politycznych. W tym numerze, pół roku po wyborach, przypominamy, co postulowali aktywiści, zastanawiamy się, jak radzą sobie w samorządach i jak pod wpływem ich programów zmienia się polityka miast.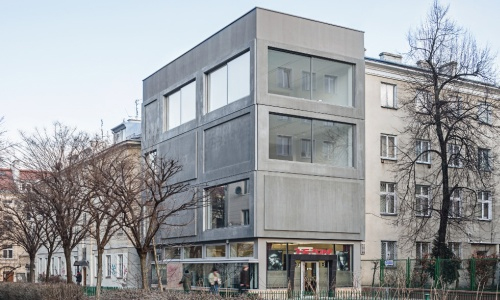 Współczesna kreacja - o przebudowie siedziby Fundacji Galerii Foksal Krzysztof Mycielski
Szwajcarzy pokazali, jak można dziś twórczo przeinterpretować architekturę modernizmu, opierając się na dawno zapomnianych wartościach. Piękna siedziba nowej galerii sztuki to poemat o polskiej standaryzacji przemienionej w dzieło sztuki – pisze architekt i krytyk architektury Krzysztof Mycielski.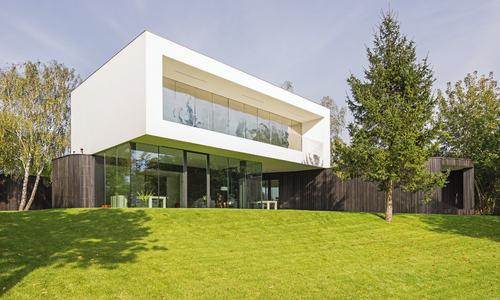 Living-Garden House w Izbicy
Z jednej strony masywne bryły parteru, a z drugiej szklane przesuwne ściany. Tak powstał living-garden – pokój będący na granicy dwóch światów: domu i natury.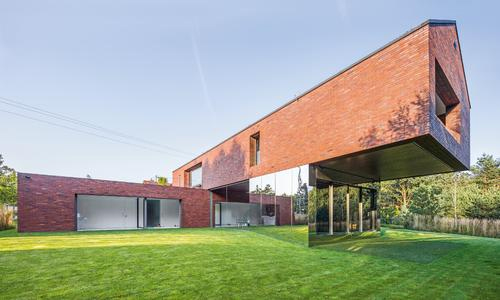 Living-Garden House w Katowicach
Miejscowy plan zagospodarowania przestrzennego nakazywał tradycyjną formę, jednak architekci postanowili przetransformować archetypiczną bryłę.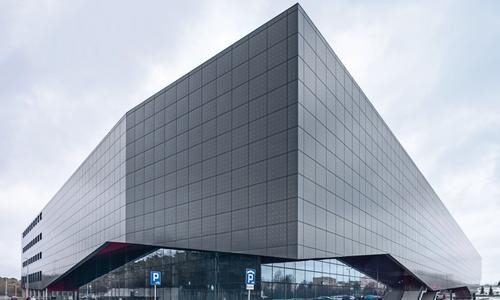 Hala widowiskowo-sportowa w Toruniu
Realizacja wielkokubaturowego obiektu sportowego w mieście słynącym ze zwartej, średniowiecznej zabudowy stanowiła duże wyzwanie. Hala nie nawiązuje do tradycji Torunia, raczej pokazuje jego potencjał i kierunek zmian.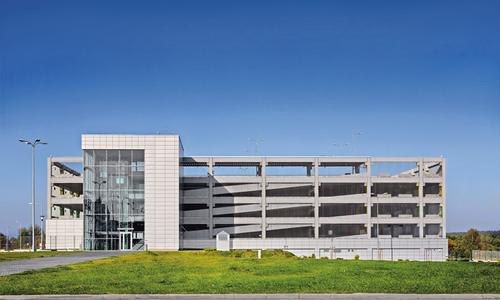 Parking Targi Kielce
Ta parkingowa budowla, będąca pierwszym obiektem pojawiającym się przy wjeździe na teren targów, zaznacza swoją obecność eksponowaniem racjonalności i utylitaryzmu. Nie ukrywa swego charakteru, nie próbuje maskować swej technicznej strony. Żelbetowe belki płyt stropowych nie są obudowane, szynoprzewody widoczne, kratownice takie, jak wyszły konstruktorom z obliczeń.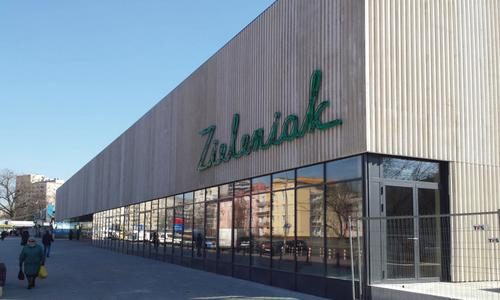 Budowa hali targowej na warszawskiej Ochocie
Aby utrzymać charakter dawnego targowiska architekci zaproponowali założenie, którego centralnym punktem stał się plac z wydzielonymi miejscami do handlu z samochodów dostawczych. Po jego zachodniej i południowej stronie zaplanowano ogrzewaną halę z zamkniętymi stoiskami wzdłuż ścian i ciągami stołów w środkowej części – o realizacji nowej hali na terenie najstarszego bazaru na warszawskiej Ochocie piszą Paweł Majkusiak i Marcin Zaremba.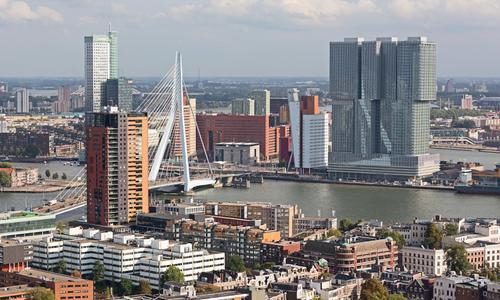 Wieżowiec De Rotterdam
Budynek zaprojektowano z intencją stworzenia wertykalnego miasta, którego różnorodne funkcje są rozdzielone w pionie – sklepy, mieszkania, biura, powierzchnie rekreacyjne, czterogwiazdkowy hotel i wielopoziomowy garaż. Trzy bryły o wysokości 150 metrów oparto na wspólnym, trzydziestometrowym podium i rozsunięto na odległość 7 metrów od siebie. Intensywność zabudowy wynosi 32, a całość ma łączną powierzchnię użytkową 160 000 m2.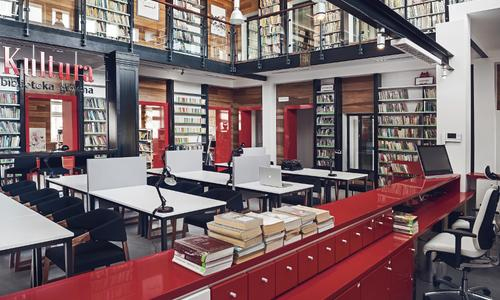 Stacja Kultura w Rumi
Projektant stworzył nowoczesną, wielofunkcyjną przestrzeń biblioteczną, w której prócz tradycyjnych funkcji – czytelni i otwartego magazynu zbiorów – znalazła się strefa do zabaw dla dzieci, miejsce do pracy z komputerem i spotkań z pisarzami, aktorami i muzykami.